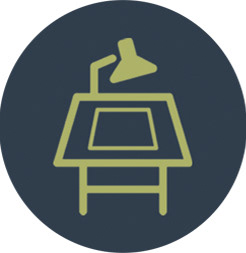 All those paint colors making your head spin?  An in-home consult with 2 designers will render you color happy.  Just be careful, you may end up wanting more!
 Make those white walls work in your favor!   Accessorizing and utilizing existing furniture for low budget, high design.  Just because it's a rental, doesn't mean you can't leave your mark.
Need help orchestrating your next DIY project?  We'll present a digital package complete with a design concept, furniture plan, virtual room rendering and suggested materials for your interpretation.  Unleash your inner designer with a little creative conducting. 
Selling a home would give anyone stage fright!  Allow us to help you de-clutter and showcase your house as someone's next home.  Future buyers will give you a standing ovation!
Working with a developer and overwhelmed by all the choices?  Let us help you select the right mix of ingredients to cook up a place to call home.
Is your current flip quickly becoming a flop?  Adding a designer to your team will elevate your rehab to the top of its game.  Smart decisions, tight(rope) budget, fast sell.
Somewhere over the rainbow, your house can transform into a home for your Ohana.  Includes, soup-to-nuts design services starting with a consultation & ending with everyone stopping by to say, "Aloha!"
Uh oh!  Not seeing what you're looking for?  Visit our Contact Us page to inquire within!